ECKANKAR—The Path of Spiritual Freedom
Welcome to ECKANKAR in Washington
Are you looking for a deeper, more personal connection with God and Divine Spirit? Eckankar, the Path of Spiritual Freedom, can help you fulfill that dream.
The events below can help you see beyond the surface of day-to-day life so you can experience the joy of Soul — your true self. Each awakens you to more of the love, wisdom, and creative powers already in your heart.
Discover your life as a spiritual adventure!
ECK Soul Adventure Events
Throughout the state of Washington we offer a variety of classes, discussion groups, workshops, seminars, and much more. We warmly invite you to come to an event and experience the ECK teachings for yourself. To see all of our events please visit our Calendar.
More ECK Soul Adventures
What inspires you? ECKSoulAdventure.org offers dynamic podcasts, compelling spiritual artwork, stories of encounters with the Divine, and so much more.
Explore all the lookout points on the Path of Spiritual Freedom.
Sri Harold Klemp
Spiritual teachers from an ancient lineage walk among us today — Adepts who have mastered the spiritual laws of life, embodying them in thought, word, and deed. Teachers of the highest order.
These are the ECK Masters.
Chief among them is the Mahanta, the Living ECK Master. As an inner and outer spiritual teacher, his role is to awaken the God-knowledge already in you.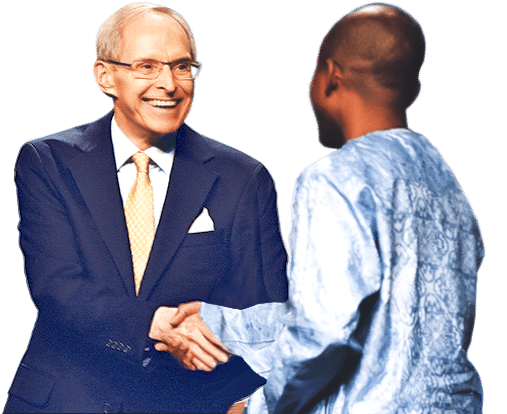 Advanced Spiritual Living Courses
This home-study program from Eckankar is a road map for your journey to Self-Discovery, God-Discovery, and beyond.
Understand the spiritual forces that shape the fabric of your everyday life. Find divine purpose in every moment.
As Soul, you have the God-knowledge within you!
How Do We Soul Travel?
Step into a new world of spiritual adventure! In this issue of Eckankar Soul Adventure Magazine…
Healing from Grief via Soul Travel
Become a Magnet of Love
A Gateway to Soul Travel
ECK Art Adventures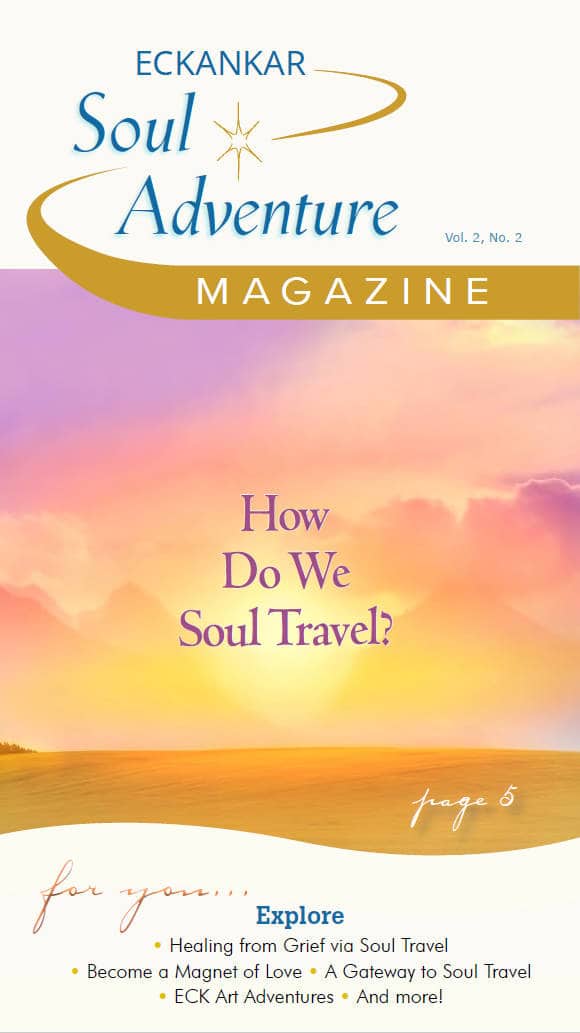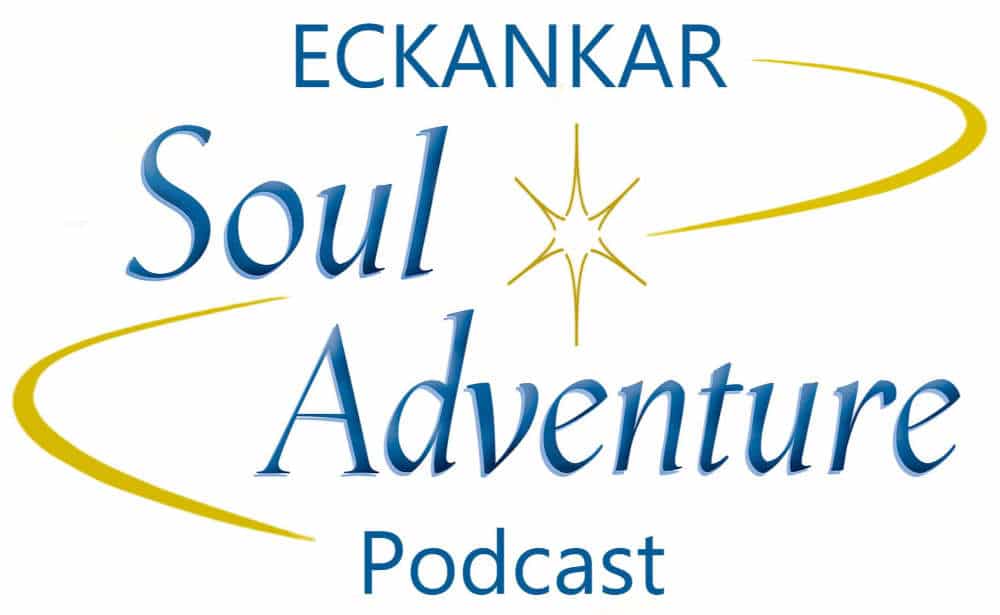 EPISODE 11
Animals Are Souls Too: A Heartwarming Goose Tale
This is the heartwarming story of a grieving goose who receives a gift of divine healing, and the unlikely friendship that helps one woman release old judgments and open to more of God's love.
Tune in to this extraordinary tale of the healing heart connection made between two of God's creatures—from different sides of the pond.
Have you had a spiritual experience?
Lucid or prophetic dreams
Past life memory; reincarnation
Soul Travel; out of body experience
Near-death experience
Coincidence, deja vu
Miracles, healing, protection
Guidance from inner guides, angels, or spiritual teachers
Many people who come across the teachings of Eckankar report having had a spiritual experience. The spiritually awakened heart knows and recognizes all of these experiences as blessings of divine spirit, intended to help us learn more about the gift of divine love.
Eckankar offers spiritual discussions and classes as a way for people to share their own experiences in a relaxed, friendly, and non-judgmental setting. If you prefer to come and just listen, that's okay too! You'll have the opportunity to explore how divine spirit is working in your life, and be able to learn useful and inspiring spiritual tools that will help you understand and enhance your spiritual experiences.
Spiritual conversations are happening throughout Washington.
Eckankar Activities in Washington
The activities listed below are regularly offered throughout the state of Washington. All are free and are open to the public, with the exception of the Spiritual Living Courses, which anyone may visit as a guest one time, and may continue with ECK enrollment.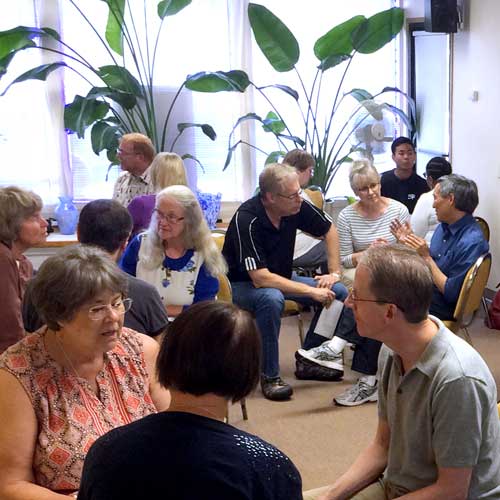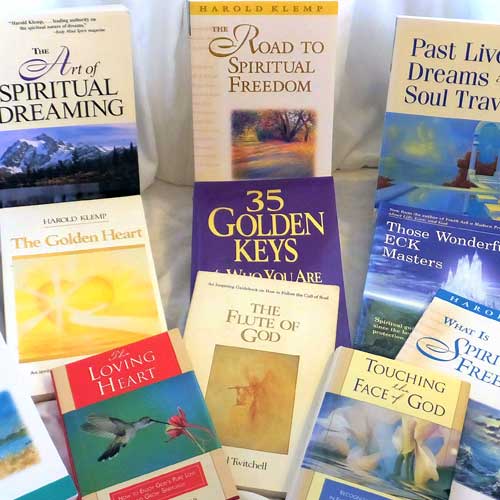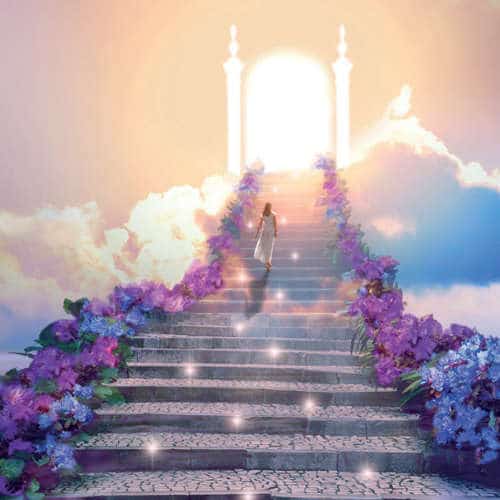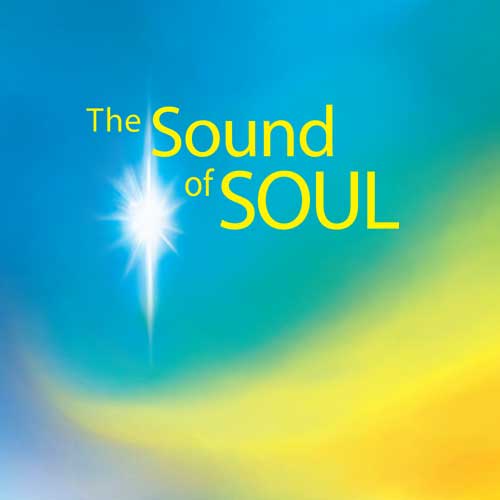 ECK Light and Sound Services
Join Us for an ECK Activity!
Check out our activity pages above or go to our Events Calendar to find an activity in your area.