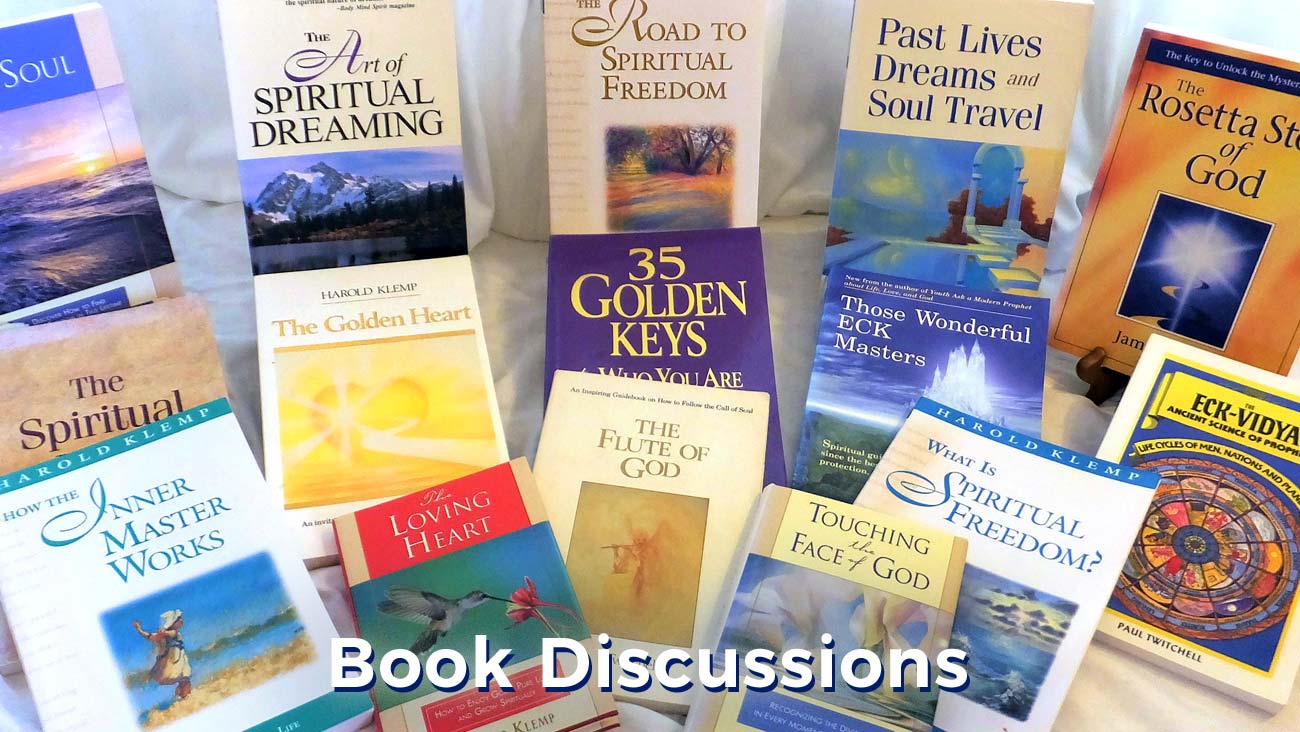 Spiritual Wisdom Book Discussion Series – June – Karma and Reincarnation Part 2
Sat, June 20 @ 10:00 am

-

11:30 am
(ONLINE discussion) – A book discussion is a great way to get together with others to read and discuss an Eckankar book of particular interest. This online get-together offers an opportunity for a small group of people to delve more deeply into a spiritual topic and gain new insights, connections, and meaning.
This 3-month online book discussion series will be on the Spiritual Wisdom booklets by Harold Klemp, the spiritual leader of Eckankar. The books to be discussed will be – Spiritual Wisdom on Conquering Fear (May) – Spiritual Wisdom on Karma and Reincarnation (June) – Spiritual Wisdom on Life After Death (July).
This series is an open book discussion happening online twice monthly via Zoom. Please contact the book discussion facilitator, Donna Mcclung, for more information and to request the free books for the discussion. Donna can be reached by email at 121234.donna@gmail.com.
Please RSVP Donna for the online link to this event.
Related Events