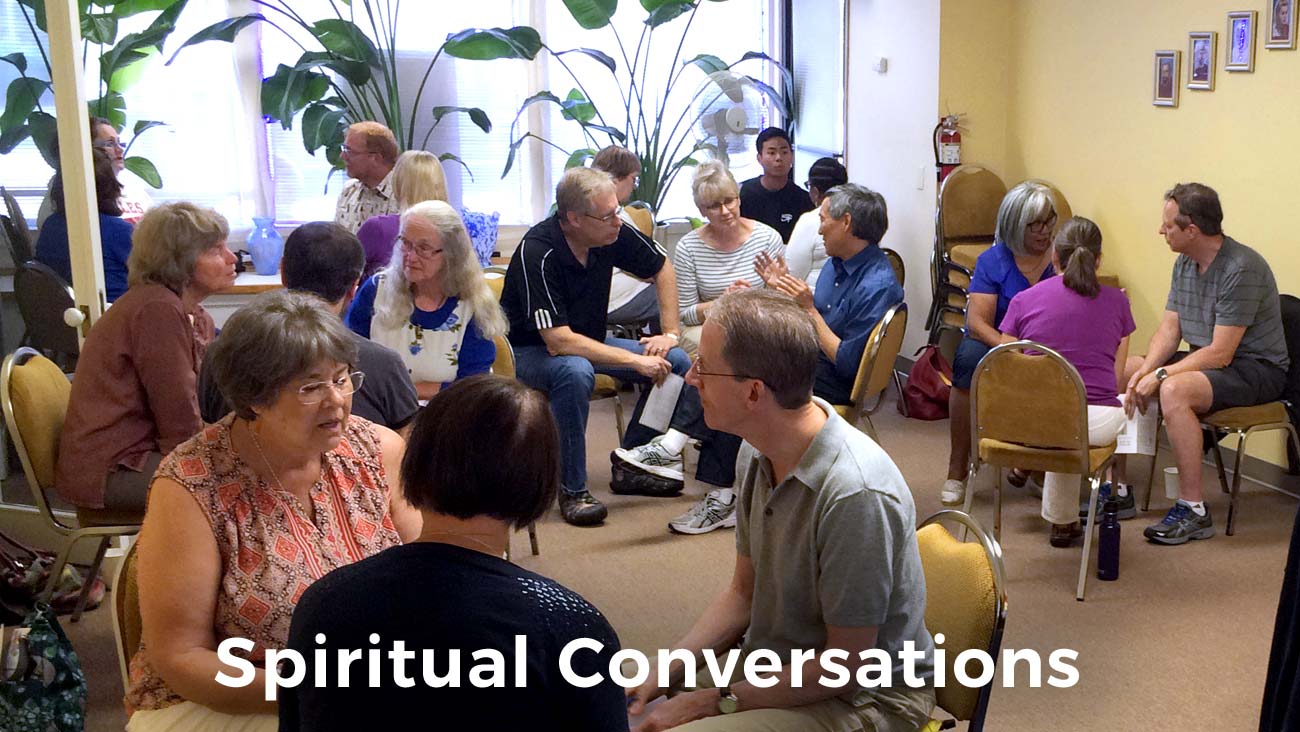 Spiritual Discussion: "What is Eckankar?"
Sun, November 14 @ 11:00 am

-

12:30 pm
Join us this coming Sunday for an open conversation about Eckankar. Whether you're new to Eckankar or already familiar with these spiritual teachings, we invite you to bring your questions, tell your stories, and share your insights.
Spiritual conversations are a wonderful way for people to engage in a variety of topics that show how Spirit is working in your life. These monthly discussions are relaxed, welcoming, and genuine, and are for anyone who wants to explore their spiritual life more deeply with others in openhearted conversation.
All are welcome! Come join in!
"There are so many routes we can take to heaven. God has established so many different paths and means for us that there is a way for everyone.
A cornerstone of Eckankar is the value of personal spiritual experience. Reading a book or listening to a friend will give you only a small understanding of the spiritual worlds and your role in them.
To master your life, you must apply self-discipline and have a true desire to experience God for yourself. Your experience with the Light and Sound of God will enrich your life and help you put daily problems into loving perspective."
–Harold Klemp, Eckankar, Ancient Wisdom for Today, p. 1-3
This ONLINE discussion is hosted by Eckankar in Washington and is open to everyone. Please contact Frank Martorelli at resa@eckwa.org for the online link (Zoom) to join in.
Related Events