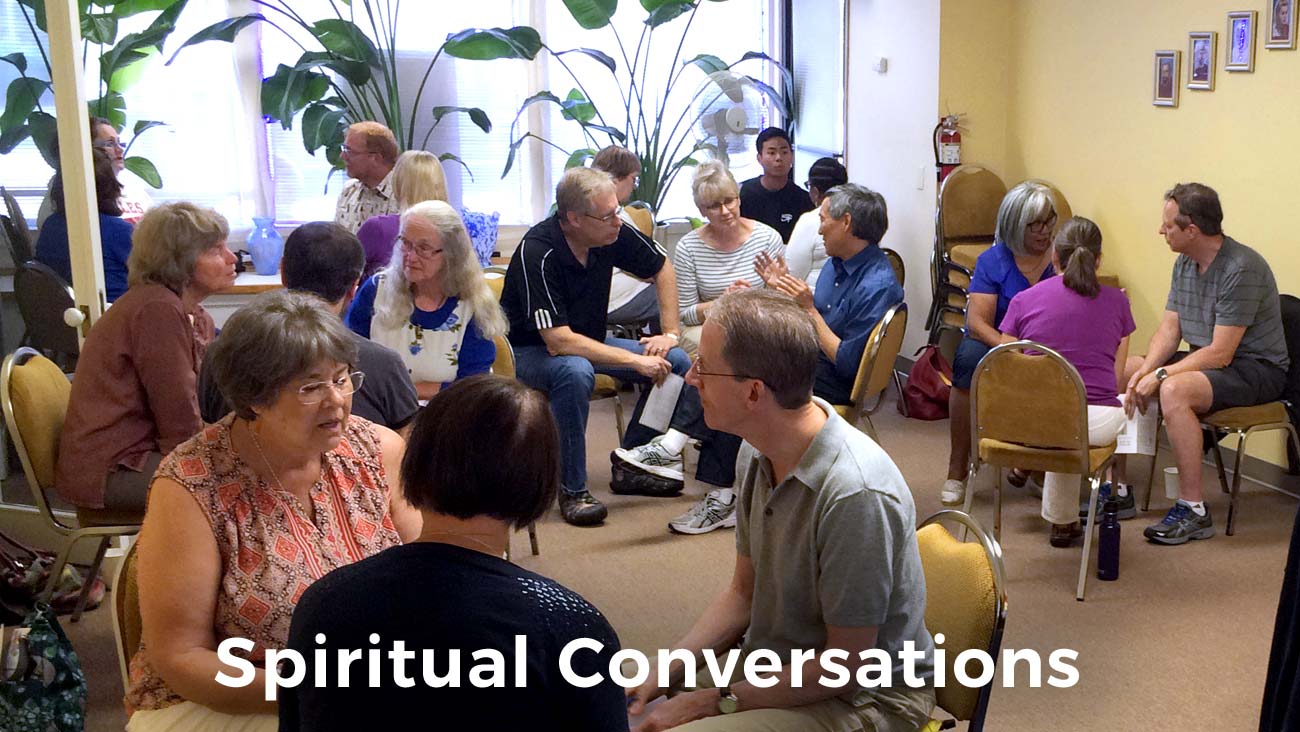 "How God Speaks to Us"
September 13, 2020 @ 11:00 am

-

12:30 pm
Spiritual conversations are a wonderful way for people to share stories, ideas, insights, and personal experiences about a variety of topics that show how Spirit is working in your life. These discussions are relaxed, welcoming, and genuine, and are for anyone who wants to explore their spiritual life more deeply with others in openhearted conversation. All are welcome! Come join in!
This ONLINE discussion is open to everyone. Please contact Frank Martorelli at resa@eckwa.org for more information.
"Life is about spiritual growth. We either seize the opportunities that life offers to become Co-workers with God – by learning to serve others – or we think mostly about getting our own satisfaction.
God speaks through the voice of conscience, holy scriptures, feelings and even the positive urgings of other people. Yet there are other ways. God's Voice also reaches us through human love, intuition, dreams, the Spiritual Exercises of ECK, or a direct experience with the Light and Sound of God.
The Light and Sound are God's way to communicate directly with us. They help us develop our creativity, which makes us godlike.
Showers of love rain down upon us simply because we are Soul, a divine spark of God. Its Voice, which showers the love, is the pure Light and Sound."
Harold Klemp, The Living Word, Book 2, p. 111-112
Related Events