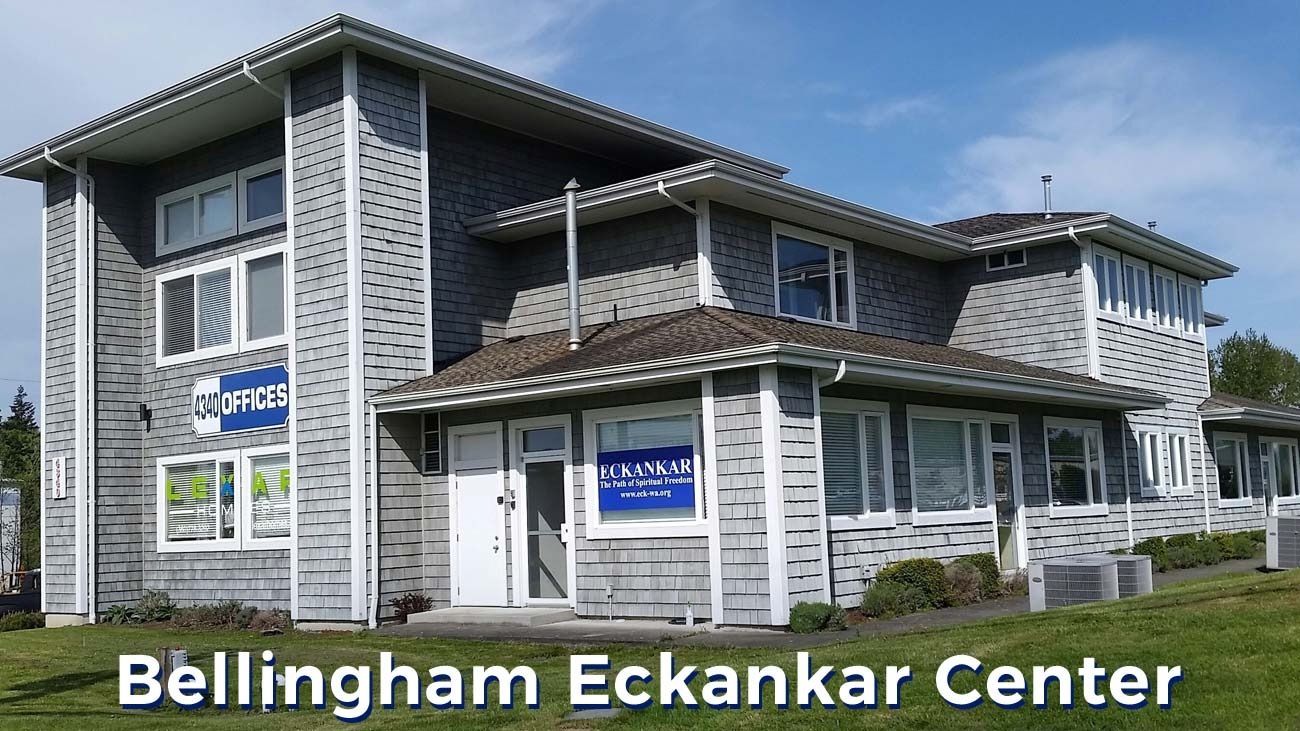 Eckankar in Bellingham – ECK Center Visiting Hours
Wed, April 6 @ 12:00 pm

-

3:00 pm
The Bellingham Eckankar Center is a spiritual focal point for the members of our community, as well as a place where you can find free information about Eckankar
There are free books for you on everyday spiritual matters such as Inner Guidance, Healing, Spiritual Freedom, and much more.
In Eckankar, we do not encroach on your personal spiritual journey. We only wish to share spiritual tools that can help you, no matter your walk of life. The answers to all your questions are within your own heart and can be opened up to you through age-old simple spiritual exercises. And there is inner spiritual help available for us all, if wanted, if requested.
Our ECK center serves as a doorway to both personal spiritual study and service to others. We offer public introductory presentations, book discussions, spiritual discussion groups, ECK Light and Sound Services, workshops, advanced spiritual study programs for members of ECK, and other spiritual services to assist you.
You're very welcome to stop by during our regular visiting hours. I look forward to seeing you!
If you have any questions, please call Linda Walker, Bellingham Eckankar Center Manager, (360) 808-3838.
Related Events